I don't have daughters, but if I did, I would bring them to a fair amount of the home contests of our local flat track roller derby club, the Dutchland Derby Rollers. For more than 10 years, local female athletes have been lacing up their skates, buckling their knee pads, and strapping on their helmets to tirelessly fight for points on the hardwood of the Outlook Activities Center.
If you attend one of the Rollers' matches, you can't help but admire the strength, determination, and camaraderie of these women. Even after the conclusion of a particularly hard fought bout full of scrapes, bruises, and brutal knockdowns, good sportsmanship is always on full display. There are always plenty of inter-squad hugs and high fives demonstrating the hard-earned respect these women have for one another.
We need organizations like the Dutchland Rollers now more than ever. Unfortunately, it's still a complicated time to be a woman in this country. In 2016 it shouldn't be, but jeez it still is. In a nation where 51% of the population is still disproportionately represented in positions of corporate and political leadership, we still have a long way to go before we have a true partnership on how we lead, work, and live.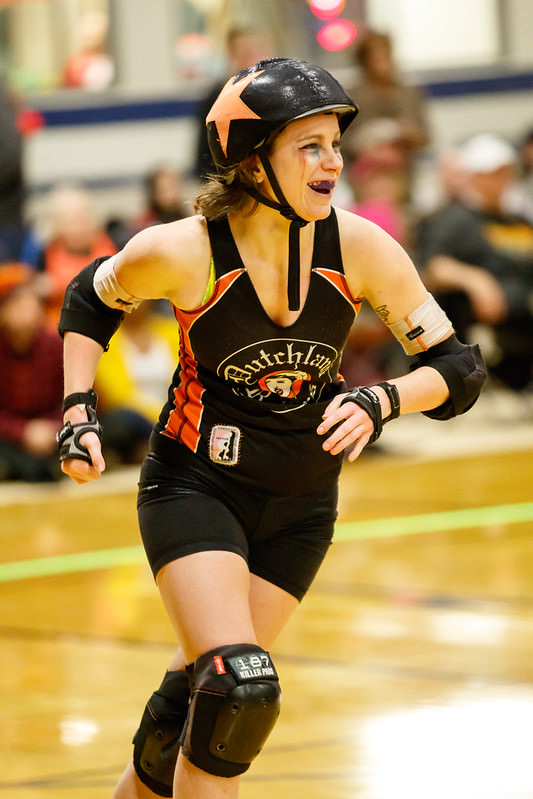 As always, we need as many empowering role models for our daughters as we can muster, role models that demonstrate being powerful and strong is not incongruous with being a woman. If we're ever going to solve the multitude of issues that specifically haunt our mothers, sisters, and daughters we need to do better.
The Dutchland Derby Rollers of Lancaster County are certainly doing their part, one jam at a time.
PHOTO GALLERY
---
---
You might also like