There are many endearing attributes of Knoebels Grove. And yes, no matter what the current style guide says, for those of us who grew up nearby it will always and forever be Knoebels Grove (or just Knoebels) not Knoebels Amusement Resort. The free admission is a godsend for parents who don't share the same zeal for thrill rides as their kids. The fact that Knoebels has picnic tables in front of the park where you can eat your own food is pleasantly absurd in today's locked up world of all-inclusive entertainment and food experiences. Even with a few nods to modernity here and there (they've added a hulking steel roller coaster to their offerings in the past few years) most of the Knoebels still seems as if you've stepped into an idealized past frozen in time.
Part of that retro appeal emanates from the dozens of hand-painted signs that dot the rides, stands, and paths in the park. Whether it's the Baked Potato Barn, the Kiddie Bumper Cars, or one of the heralded wooden roller coasters, there's generally a whimsical sign that accompanies each attraction to tout its virtues. In addition to the interesting lettering, humor, and vibrant paint jobs, most of the markers have a unique dimensionality to them as well. By adding a stand-alone sculptural piece, or by affixing a few flat panels of wood on top of one another (sometimes out of necessity for a ride price increase), the sign makers made sure these changes in depth really catch your eye.
For how long they've stuck around, you can tell someone at Knoebels cared as much about these signs as part of their tradition as they did about the Sky Slide or the Roto Jets. It's sad to see a few of them disappear every year. I can only assume excessive wear or the occasional park-submerging flood takes its natural toll. Understanding the economics of replacing these one-of-a-kind handmade signs, you can forgive Knoebels for printing flat new signs that will be more durable. Unfortunately, their memorability will pale in comparison to their predecessors.
My last few visits to the park I've tried to capture as many of the signs as I could find. These photos are my small way of saying thanks and paying tribute to those unnamed individuals who created and maintained them over the years. Your efforts have not gone unnoticed, and the fruits of your labor always bring a smile to my face.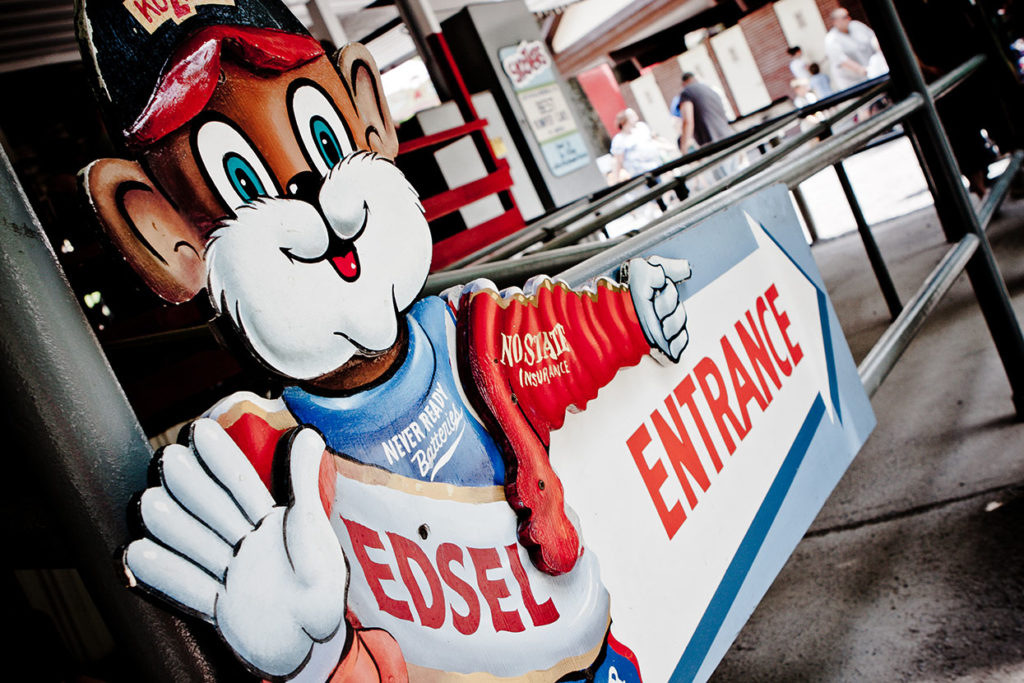 I think the Knoebels signs are an integral component as to why this summer destination matters so much to so many Pennsylvanians. They might not be the first thing that comes to mind when you're trying to describe what sets Knoebels apart, but I think they're the best example of why handmade things are so important. They have the extraordinary power to transport us to times and places in our lives that are worth remembering.
---
---
You might also like