There are people who have mastered at all different kinds of photography. Wonderful landscape specialists, portrait and wedding photographers, food fotogs, and even those who like to shoot toys. If I had to pinpoint the type of photography that I've engaged in the most over the past ten years it would have to be Dad Photography.
I've briefly talked about Dad Photography before, but essentially it's what you engage in when you're a person who enjoys photography and would like to squeeze some shots in when you're someplace new and unexplored, but also does not enjoy having his children wander aimlessly into the street due to your lack of attention. Basically, it's the ultimate expression of multi-tasking. Or, to put it more bluntly, doing multiple activities half-assed.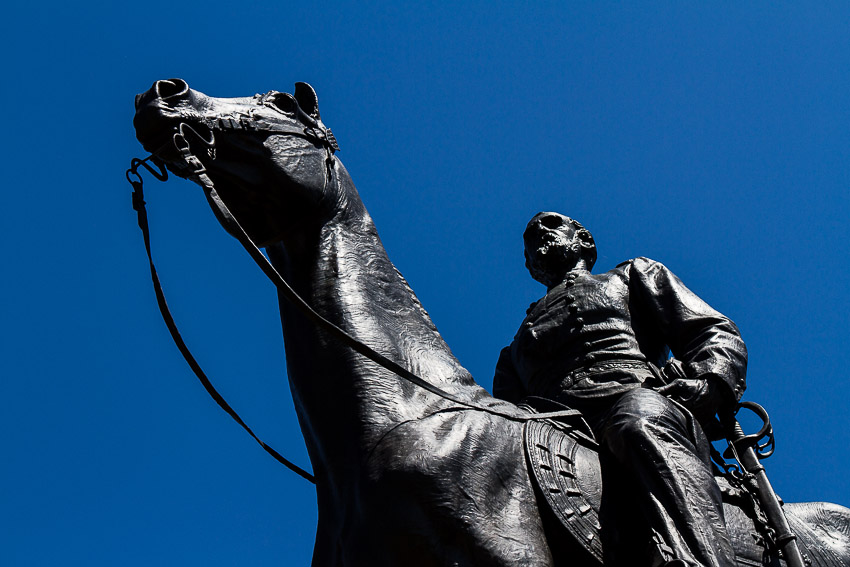 In Dad Photography you end up with situations where you're trying to explain to a 7-year-old what slavery was, while also trying to take some macro shots of a set of civil war era playing cards. Neither activity ends up getting the type of attention it merits, and ultimately, both your portfolio and your son's standardized test scores bear the brunt.
I try my best to give my boys the largess of an 80/20 split when it comes to my undivided attention. After all, I'm there with them to experience whatever we're doing first and foremost. But if something catches my eye I do try to stop, take a couple of seconds, and think through getting a decent shot. The boys, and to a greater extent my wife, have gotten used to my lagging and are pretty tolerant. I do get an eye roll from time to time, but it's a small price to pay for a potential winner or two.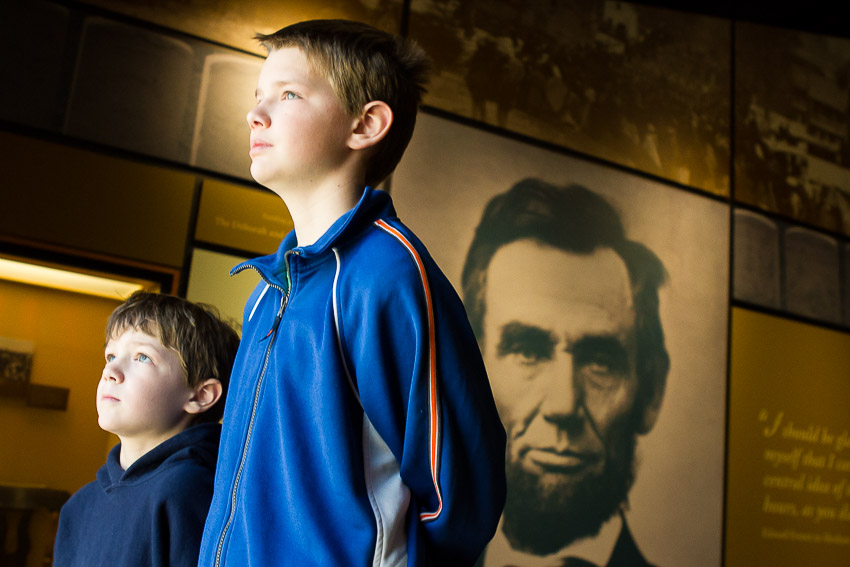 I think what helps me keep my focus on my family in a dad Photography situation is lowering my expectations on just how many shots I will eventually end up getting at the end of the day. Generally speaking, my keeper count is much much lower on a Dad Photography outing, and if I go in with that expectation I'm more satisfied with the few winners I may or may not get. All that being said, some of my favorite shots over the years have come out of unexpected journeys taken with my kids.
My family's latest foray into Dad Photography land took us to Gettysburg for a half-day tour around the Gettysburg National Military Park battlefields and the associated Museum and Visitor Center. While the museum provided challenges in the forms of low lighting and most of the photo-worthy subjects being behind glass, I was still able to get a couple of shots I was pleased with and I only lost Jacob once. Well, twice if you count the water fountain incident.
Another one of the challenges of Dad Photography is the generally undesirable shooting time. Family activities usually occur during the heart of the day. At Gettysburg, blazing midday sun accompanied us across the battlefields scattered with impressive monuments. While this proved to be excellent spring weather for walking and sightseeing, it didn't necessarily bode well for photos rich in subtle lighting and complex shadow detail.
All in all, we had a great afternoon and as I'm sure Malcolm Gladwell would be happy to know, I logged a couple more of my 10,000 hours towards achieving my mastery of this lesser-known photo discipline.
---
---
You might also like
---