When I was a kid in the late 70's and early 80's, 1950's nostalgia was having a moment. We had Happy Days on the small screen and Back to the Future at the multiplexes. The era of Leave it to Beaver and doo wop music was almost as omnipresent as Michael Jackson and jelly shoes during the Reagan era. The Baby Boomers (our parents at the time) were coming in to full bloom as consumers and there was no shortage of childhood nostalgia for them to soak up through mass media.
In my personal life, 50's culture reached its nadir at the grand opening of one of our family's pizza restaurants. To help drum up interest in our fledgling business, my parents sprung for a live remote from the local oldies station (when the term "oldies" exclusively referred to music from the fifties and early sixties.) DJ Buddy Bell occasionally stopped the tunes of the Platters and Frankie Valli and the Four Seasons to talk about our specials on large pies as we handed out branded balloons to those who ventured by. I've been thinking about that day in the early 80's, and the Eisenhower years in particular, because recently I came to the sobering realization that in 2016 we're now as equidistant from that day in the 1980's as my parents were from the 1950's back then.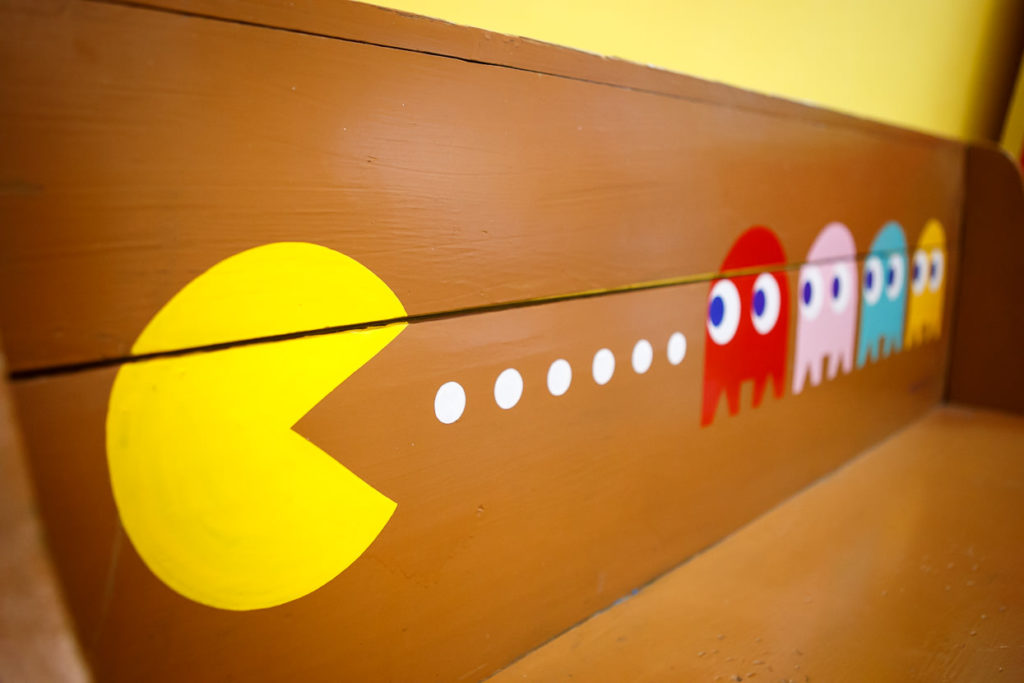 80's nostalgia may not have its definitive pop-culture moments like the 50's did with Marty and Doc Brown, but we are awash in the tangible remnants of the era. I don't remember mass-replicas of coonskin caps and Howdy Doody dolls being readily available back then, but if you wanted to buy an Empire Strikes Back lunchbox or a Thriller t-shirt today, not only can you do so, you would have your choice of merchants. I know much of this can be laid at the doorstop of the internet, but there's also another interesting wrinkle to this new age of nostalgia. There are places like Timeline Arcade.
Actual physical spaces filled with things you can touch, hear, and well… play with. My parents might have felt something along these lines going to a retro 1950's style diner, but those places always felt manufactured to a certain degree. The booths, stools, and jukeboxes, all seemed slickly reproduced and sanitized. At Timeline, all the cabinets are a little rough around the edges, some of the buttons stick, and the screens are a little worse for the wear. These machines let you know they're not only here now, but they had a life and history back then too.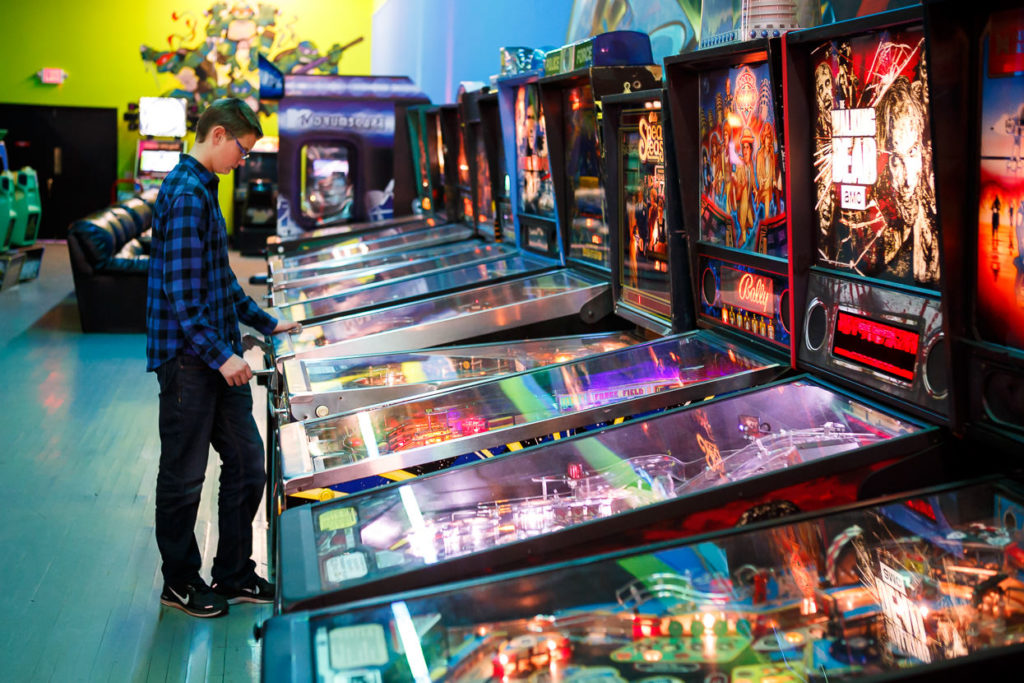 It's an interesting experience to hear the familiar 8-bit sounds again, feel the controllers in your hands, and test the weight of the machine as you lean into it. When the boys and I visited Timeline in York I instantly recalled the countless hours spent playing the vector Star Wars game at Aladdin's Castle at the mall, Zaxxon in the lobby of the grocery store in Weatherly, and Defender at Valley Lanes in Conyngham.
Playing the games again is fun, and I'm happy that places like Timeline Arcade exist, but it does make me wonder if we live in an age where nothing will ever exist solely in our memories. Maybe nostalgia is now just just something that lies in wait for the next generation's disposable income to come out and play.
Timeline Arcade
Timeline Arcade – York, PA | 54 W Market Street | 717.894.5956 | timelinearcade.net
---
---
You might also like
---