I'm not a train person. That is to say, I'm not "that" kind of train person. You know, the kind that stands at railroad crossings broadcasting themselves with their phones on a livestream explaining why the GE's Genesis diesel series' monocoque carbody design makes it more aerodynamic than its predecessors.
I get it though. Everybody has to be into something, and obsessing over the minutia of these larger-than-life mechanical marvels could fill your free time quite nicely. Train obsession can theoretically encompass a lot of interest areas: history, engineering, the romance of travel. That covers a lot of retired white guy bases.
I think trains are neat, but my fascination ends after about an hour of riding on the Strasburg Rail Road or about fifteen minutes of trying to put together a complex and completely circuitous Thomas the Tank engine layout without resorting to "wacky track" to make that final loop fit together.
I guess that's why when I recently visited The Railroad Museum of Pennsylvania, I captured very few trains in full and instead focused on the details they offered. Not that the trains themselves aren't beautiful and worthy of photographing, they certainly are. The scale of the locomotives on display makes capturing them in their entirety while also depicting them in an artistically pleasing way might be a task that is beyond my skill and resources.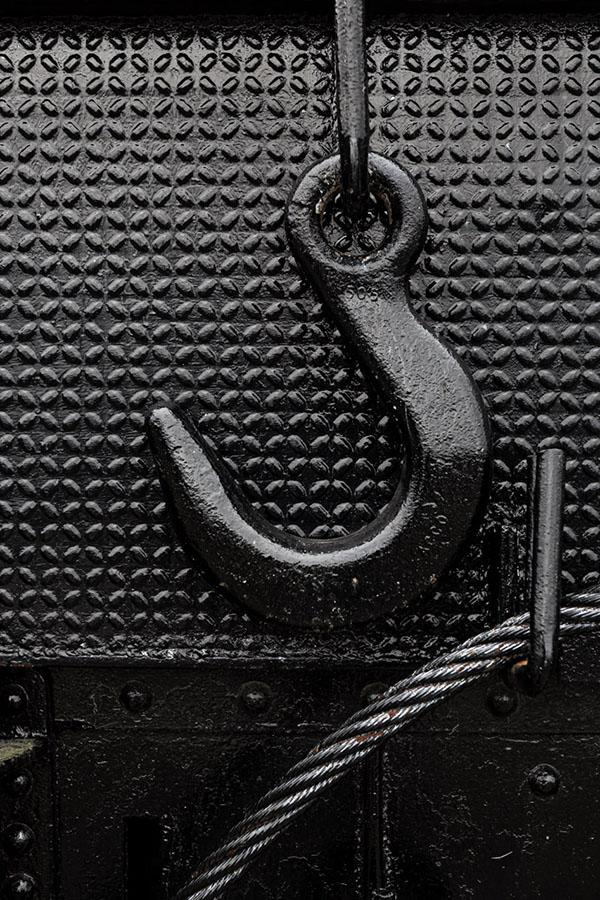 Regardless, once again I chose to chase the types of images I like best; textures, patterns, and decay. While the trains inside the museum are in pristine condition, there are cars and engines on the exterior of the museum that are presumably waiting for their day in the restoration sun. It's no surprise that the elements-exposed steel provided me with some of my favorite photos of the day.
Be they trains, plains, or automobiles, I'll always find the ones that rust.
If you've never been to the Railroad Museum of Pennsylvania, it's always worth a visit. I've taken all three of the boys there over the years, and it never disappoints, even if you're not a "train guy."
PHOTO GALLERY
---
---
You might also like